Visit Waterville's Beautiful Parks
As well as being located along the beautiful Maumee River, Waterville has the pleasure to be home to some very people friendly parks. We are also fortunate to be located close to several of the Toledo Area Metroparks. There are parks for all ages and activities.
So whether you enjoy sitting by the river reading a good book, enjoying a variety of playground equipment, walking a trail and checking out the area wildlife or having a picnic with the family there is a park here for you. Please feel free to browse through our local parks, then plan a visit to see how beautiful they are in person.
Looking to hold your special events at one of our area parks or to get your information on the sign in Pray Park? If so, fill out the appropriate forms below and submit them to us.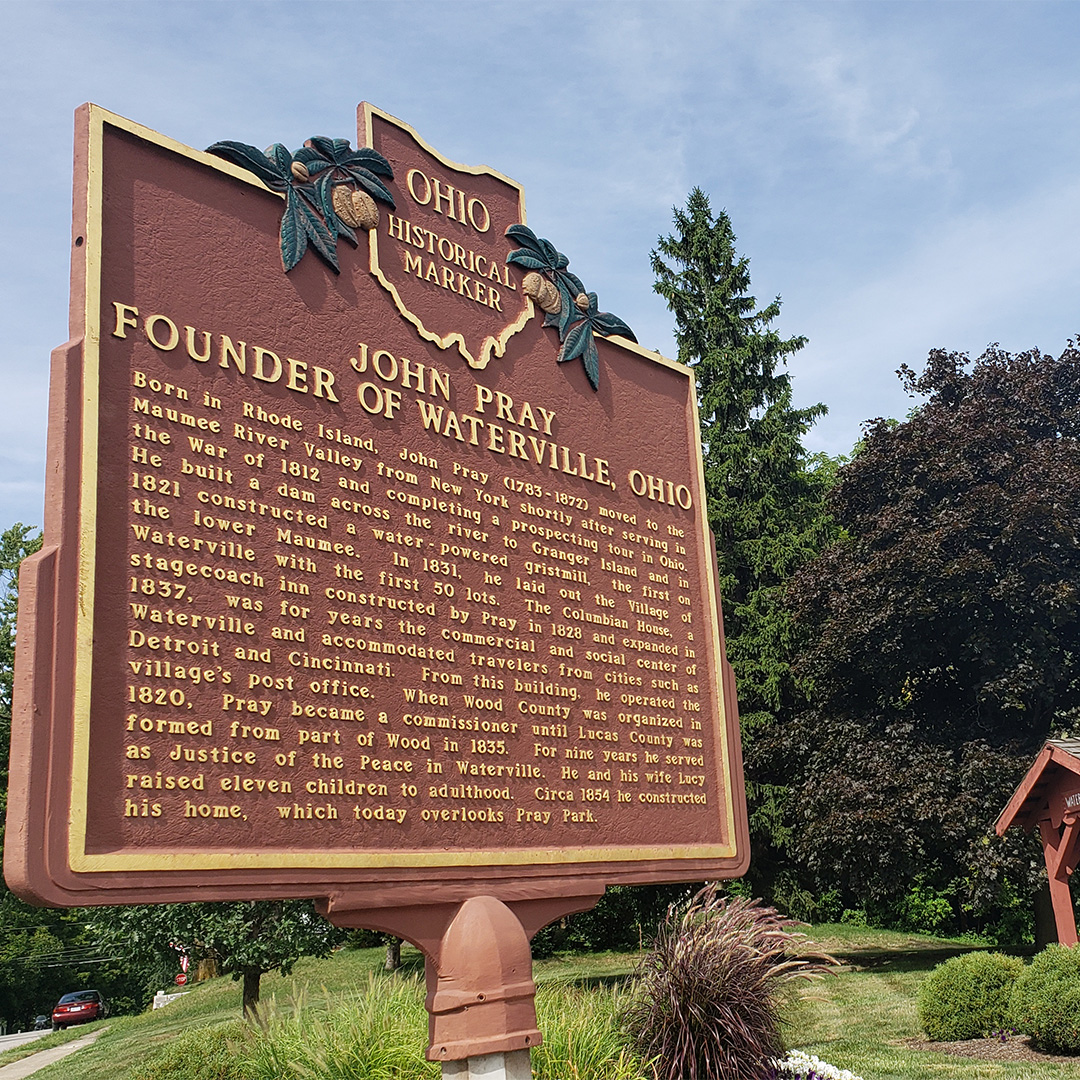 City of Waterville Park Quick Links and Forms
Please use the links and forms below to take full advantage of the City of Waterville Parks.
Waterville's Baer Park is nestled at the end of North Fifth Street in Waterville. Baer Park offers fun for all ages with playground equipment, a baseball field, basketball courts, tennis courts, and a shuffleboard area. Baer Park is also popular for soccer and cheerleading practice during the fall and spring.
Whether you want to take on your buddies in a pick-up game or take the family dog for a walk, Baer Park is a great place to spend a few hours. The Walking Path at Baer Park is 3/10 of a mile.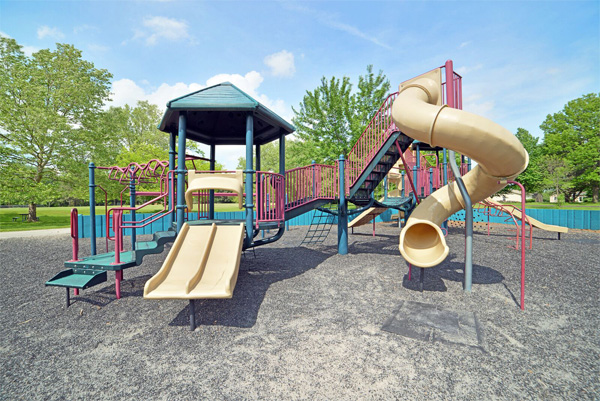 Conrad Park is the center of activity during spring and summer months in Waterville. Located on Michigan Avenue and adjacent to the recently expanded Waterville branch of the Toledo-Lucas County Library, Conrad Park is within walking distance from most locations in the City.
Young athletes spend many summer nights at the baseball diamond and there is playground equipment for the younger children to enjoy. Music in the Park attracts listeners on select weekends during the summer. There is a Recreation Building located within the Park, as well as a Gazebo that are available for rental.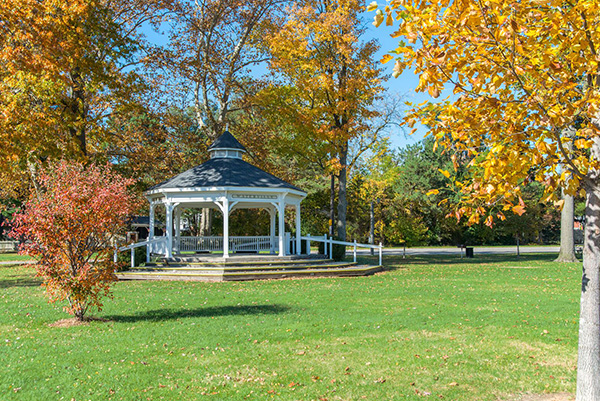 Memorial Park is perhaps one of the most scenic areas in Waterville, Ohio. Memorial Park is located on the banks of the Maumee River just south of the new Waterville Bridge which was completed in 2020. Memorial Park is scheduled to be redeveloped as part of the "Parker Square/Memorial Park Improvements, Phase 1". Construction is scheduled to begin in the Spring of 2022. A summary of the planned improvements can be seen in the link below.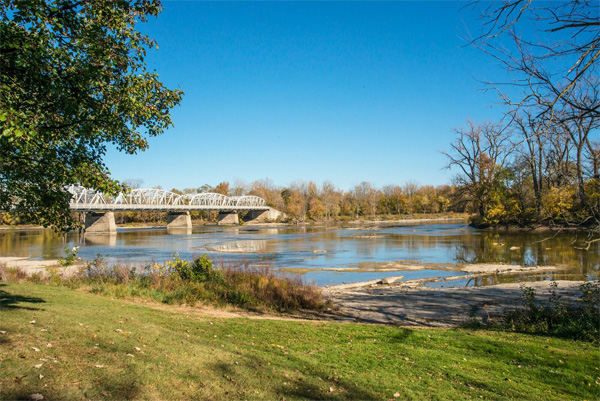 Prairie Trail Park is one of Waterville's newest parks. Located behind the Waterville Fire Station, the park is accessible from Royal Hampton Ln. and Silverstone Dr.
Featuring a large 3/4mile walking path, multiple benches, a large field, and a sledding hill in the winter, Prairie Trail provides a wide variety of opportunities for fun for families and individuals alike.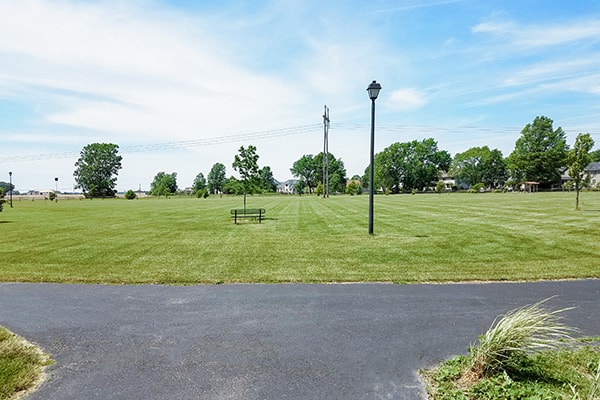 Pray Park sits along side State Routes 24 and 64 in Waterville. With beautiful landscaping, Pray Park shows newcomers and passersby the spirit of the City. The park was named after John Pray, the founding father of Waterville.
The park also features a community bulletin board, visible to all people who drive through the city.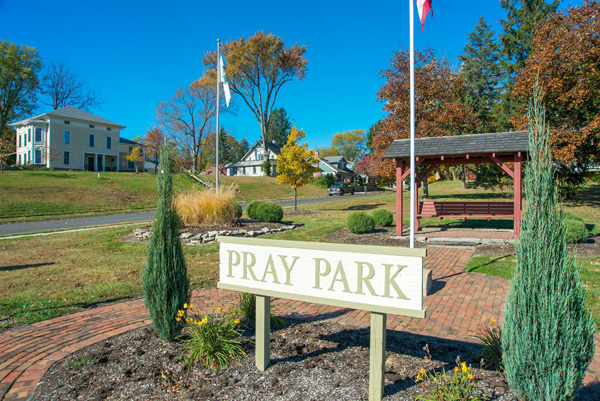 Roche de Boeuf is a big limestone outcrop which forms an island near the center of the Maumee River. It was a landmark for early explorers and natives. The landmark was used by the Miami, Shawnee, Lenape and their allies as a location for councils. Leaders of these tribes met there before the Battle of Fallen Timbers with General Anthony Wayne in 1794, which was a pivotal battle for the settlement of the Northwest Territory. In 2001, the rock and bridge an Ohio Historical Society Bicentennial Marker was dedicated to them for their historical significance. Visitors to Farnsworth Metropark can easily wade to through the Maumee River out to the Roche de Boeuf.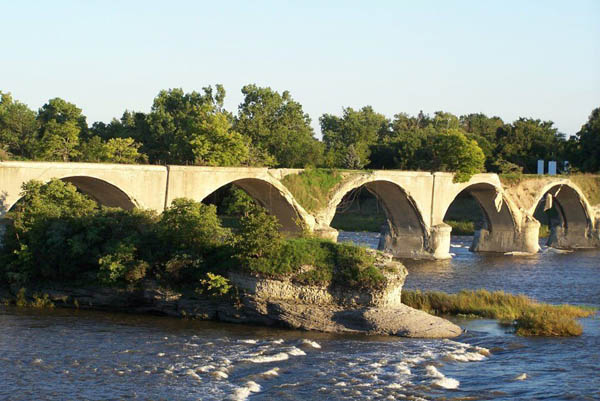 Stitt Park is very tranquil on a sunny day. Located on Farnsworth Road, Stitt Park is a great place to play catch or throw a Frisbee. At night, parents and young athletes crowd the park, looking for a good game of softball.
Stitt Park's quiet atmosphere is a nice place to lounge in the sun with a great book or your latest English novel for class. Either way, Stitt Park is a quiet getaway.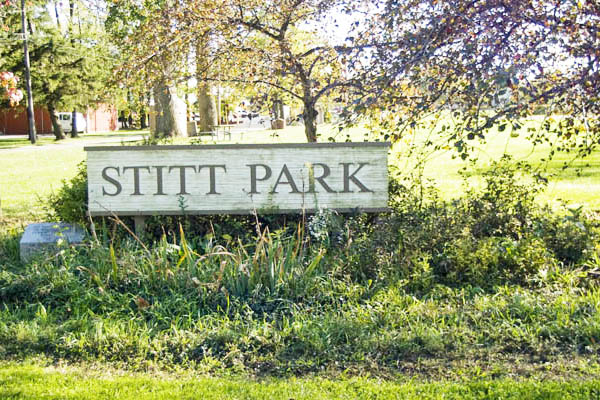 Waterworks Park is another park along the river. There is a pond in the park, where the Annual Family Fun Day and Fishing Derby are held in September. If you are interested in reaching for the stars, an observation deck is open to all residents. Waterworks is a park with all "the works."