Police Department Mission
The mission of the Waterville Police Department is to protect the rights of all persons within the jurisdiction to be free from criminal attack, to be secure in their possessions, and to live in peace, consistent with the values of a free society.
The Waterville Police Department has adopted a Community Policing / Problem Solving philosophy, wherein officers work proactively to eliminate situations and circumstances that lead to problems in the community.
Aggressive traffic enforcement is a cornerstone of the Department's operational philosophy. This not only enhances safety within the city, it also ensures high visibility of officers as they patrol throughout the city.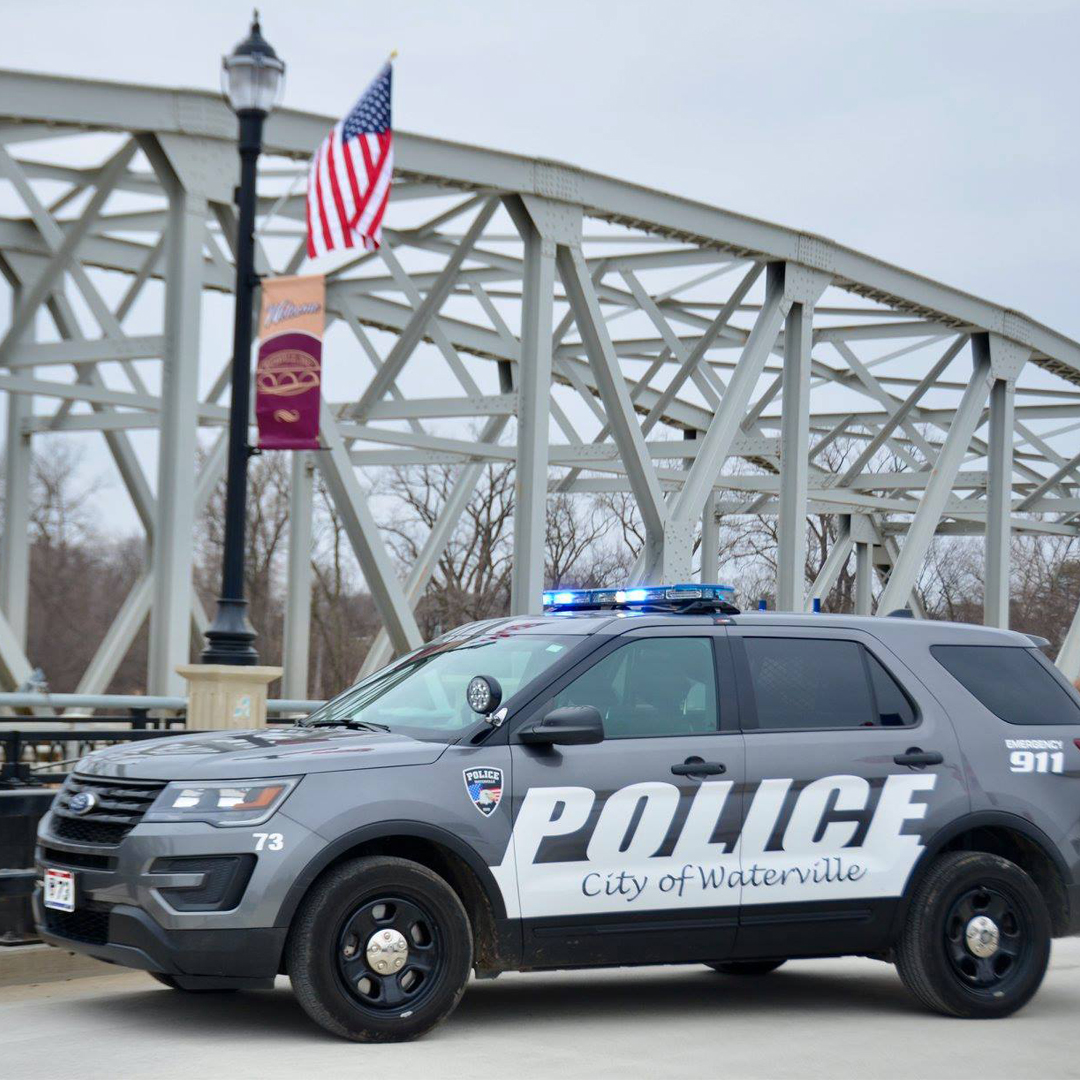 Police Department Contact Information
Please use the information below to contact the City of Waterville Police Department.
Department Location
Waterville Police Department
25 N Second Street
Waterville, Ohio 43566
Contact Information
Non-Emergency: 419-878-8184
Non-Emergency After Hours: 419-255-8443
Emergency: 911
Police Department Monthly Activity
Please use the buttons below to download a PDF copy of our monthly activity.
The Department provides full-time coverage, year round with a staff of 11 full-time police officers, an executive secretary, and a part-time school crossing guard. Most officers have earned an Associate's Degree; many have Bachelor's Degrees. All have completed the Ohio Peace Officer's Training Academy and continually receive in-service training on a wide range of topics. Command officers receive executive level training. Calls for service both emergency and non-emergency are answered with little delay by the Lucas County Sheriff's Office.
The Core values are best defined by the acronym, F-I-R-S-T.
Fairness: We treat all people impartially, with consideration and compassion. We are equally responsive to our fellow employees and to the community we serve.
Integrity: We are committed to the highest performance standards, ethical conduct, honesty, and truthfulness in all relationships. We hold ourselves accountable for our actions and take pride in a professional level of service to all.
Respect: We treat all persons in a dignified and courteous manner and exhibit understanding of ethical and cultural diversity, both in our professional and personal endeavors.
Service: We provide service in a courteous, efficient, and accessible manner. We focus on customer needs and foster community-oriented policing through problem-solving partnerships with citizens.
Teamwork: We foster collaboration among our employees. We work in partnerships.
Going on vacation or just planning to be away from home for a few days ? Notify the Department. Officers will check on your home while you're away. Just complete a Home Check Security Request. You can download the form below or you may stop by City Hall during normal business hours to complete a request.
Keeping old medications around the house is a prescription for tragedy. Flushing them down the toilet is prohibited, since this fouls the water supply. So a Med Return Drop Box has been installed in the Municipal Building Lobby. Citizens may deposit old prescription and non­prescription pills in the drop box for incineration. Liquids may not be deposited in the drop box.
Police Department Forms
Please use the buttons below to download a copy of the Waterville's Police Department forms.
Police Department Links
Please use the links below to discover information that the City of Waterville's Police Department wants you to know.