The City of Waterville Fire Department is committed to the fire safety of facilities located with the City limits of Waterville, and contracted portions of Waterville Township. Our goal is to assist homeowners and businesses in our jurisdiction with keeping their places, employees and visitors, safe from the ravages of fire.
Fire Department Mission Statement:
It is the mission of the City of Waterville Fire Department to prevent or minimize the loss of life and property from the adverse effects of fires, medical emergencies and damage to the environment, through fire prevention, inspection and code enforcement, community education rescue, fire suppression, and disaster preparedness.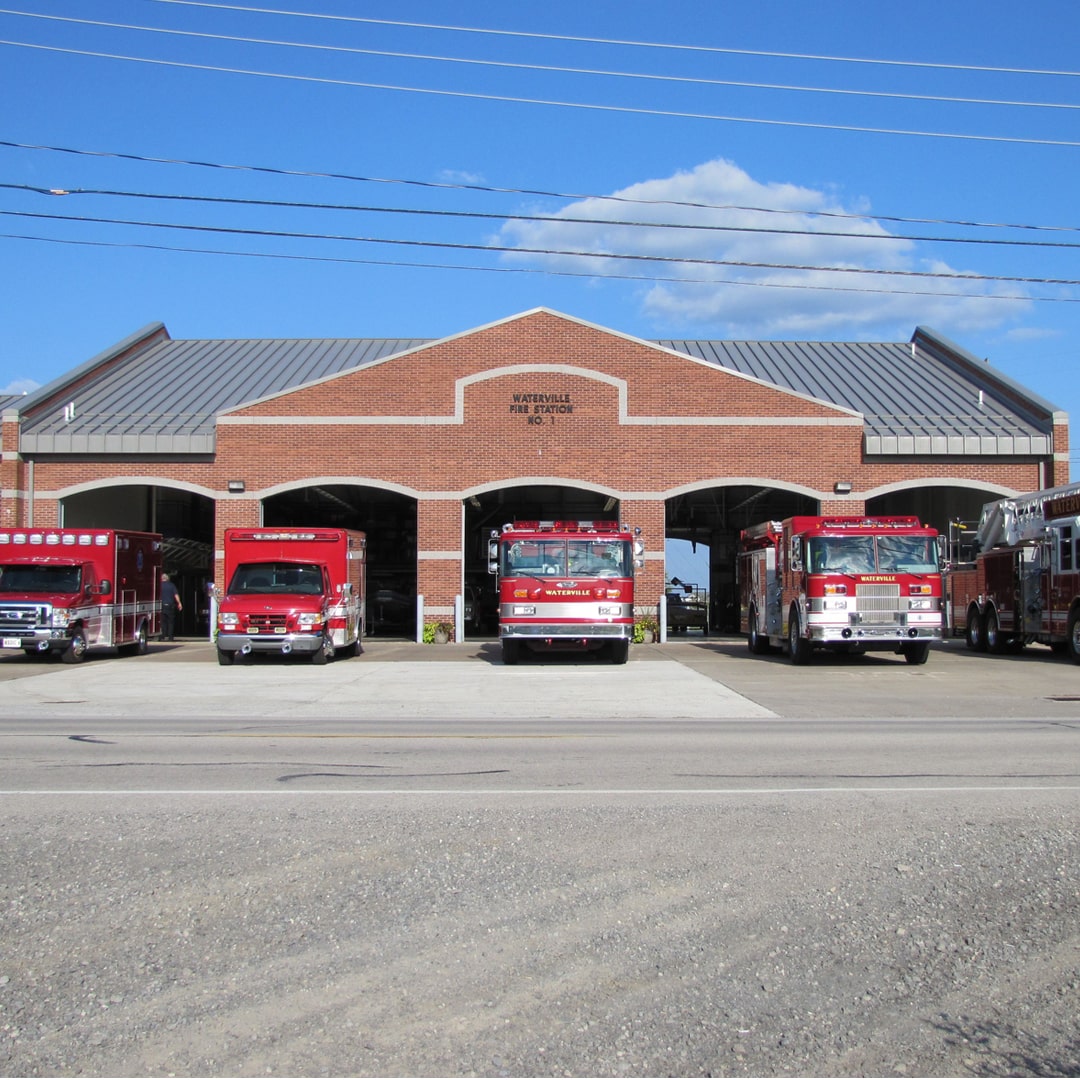 Fire Department Contact Information
Please use the information below to contact the City of Waterville Fire Department.
Fire Station
Waterville Fire Station
751 Waterville-Monclova Rd.
Waterville, Ohio 43566
Contact Information
Non-Emergency: 419-878-0165
Emergency: 911
The Department conducts on average 588 fire safety inspections annually. Inspections are for commercial and industrial facilities, not private residences. The only time we inspect residential properties is in the event they are adopting children, and we are notified through the Department of Jobs & Family Services that an inspection needs to be made. All fire safety inspections are free of charge.
The Waterville Fire Department has three State of Ohio-Certified Fire Safety Inspectors: The Fire Chief, The Deputy Fire Chief, and a Captain. For your businesses safety and security reasons, these individuals will be wearing a Waterville Fire Department uniform, and be carrying an Identification Card during the course of a fire safety inspection at your property. If you are in doubt about someone in your office conducting an inspection, ask them for their identification. (Private contractors doing work are also required to carry their State of Ohio Fire Marshal-licensed certification card on their person.) They must present it to you upon your request.
What to Expect
During an average fire safety inspection, the inspector would be reviewing your business for such items as the means of egress (exit) accessibility and lighting, general housekeeping, storage of flammable or combustible liquids or solids, fire protection equipment status, fire-rated building construction maintenance, general housekeeping, and various other fire safety needs of your particular business. Our objective is to provide you "direction through inspection" on making your facility fire safe.
Whether or not violations of the Ohio Fire Code are found, you would be provided with an inspection report. If minor violations are noted, you would be provided with a reinspection date for compliance. There would be an average of two reinspections before a state-required Citation is provided to the responsible party – to direct corrective actions needed. We also stress working fairly with business owners, taking time to educate and work with you to correct violations in a timely manner that corrects problems and makes your business safe.
Every home should have working smoke detectors located strategically throughout your residence. Smoke detectors are a life-saving piece of equipment that is important to purchase, maintain, and replace as needed. If you have battery-operated smoke detectors, the battery in each and every one of your smoke alarms needs to be inspected and tested weekly and replaced at least once a year. Personnel from the Waterville Fire Department are available to review the location and condition of the smoke detectors in your home, at no charge.
The Waterville Fire Department at various time periods during the year, have access to free smoke detectors for installation by the fire department in private residences if you cannot afford these valuable, life-saving items. Contact the Waterville Fire Department for assistance with this matter. If you have questions regarding the services of the Waterville Fire Department, feel free to contact us at 419-878-0165.
Fire Department Forms
Please use the forms below provided by the City of Waterville's Fire Department.
Fire Department Links
Please use the links below to discover important information provided by the City of Waterville's Fire Department.